Saint of the Day | Testimonies | Watch Videos and Hear Talks | Renewal Articles
Experience Catholic Charismatic Renewal
For almost four decades, hundreds of thousands of people have experienced Catholic Charismatic Renewal through the SCRC Ministry.  On SCRC.org, you can learn and experience Renewal yourself, or read testimonies of those who have been touched by the Renewal in their own lives.

Nativity of St. John the Baptist - June 24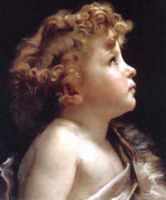 Today we celebrate and bear witness to the unfolding of the creation's renewal now affirmed in the birth of John the Baptist. Previously bound to death, the creation begins to reflect its true identity. From the barrenness of Elizabeth emerges the forerunner of the one who is life.
Celebrating the nativity of St. John should be an expression of our thanks to God who has delivered us from the...
Read More About Nativity of St. John the Baptist

Other Ways to Experience Charismatic Renewal
Testimonies
Click a picture to read

Inspire Others With Your Testimony