April 1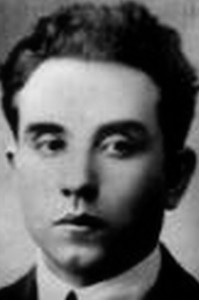 Born: July 13, 1888 in Tepatitlan, Jalisco, Mexico.
Martyred: April 1, 1927 in Guadalajara, Jalisco, Mexico.
Beatified: November 20, 2005 by Pope Benedict XVI.
Married layman in the archdiocese of Guadalajara, Mexico. Martyred in the Mexican Revolution.
Last words of Bl. Anacleto Gonzalez Flores.....
"I die, but God does not die. Viva! Cristo Rey!"