April 15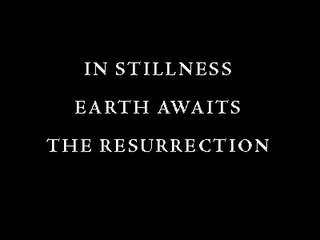 Reflection:
As we behold the body of Jesus in the tomb today, and as we contemplate the mystery of our death, we prepare our hearts to receive the Good News of life. We know that tomb will be empty and remain empty forever as a sign that our lives will not really end, but only be transformed. One day, we will all rest in the embrace of Jesus, who knows our death, and who prepares a place for us in everlasting life. Our reflection on this holy Saturday, and our anticipation of celebrating the gift of life tonight and tomorrow, can bring immense peace and joy, powerful freedom and vitality to our lives. For if we truly believe that death holds no true power over us, we can walk each day in the grace being offered us - to give our lives away in love.
O God, Creator of heaven and earth:
Grant that, as the crucified body of your dear Son was laid in the tomb and rested on this holy Sabbath, so we may await with him the coming of the third day, and rise with him to newness of life; who now lives and reigns with you and the Holy Spirit, one God, for ever and ever. Amen.