March 10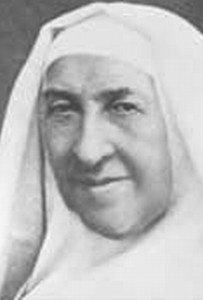 1817-1898, France.
Raised in an educated and intellectual family with no faith, but who apparently went through some of the motions since she received her first Communion on Christmas 1829 at age twelve. She had a conversion experience, came to the faith and felt a call to religious life by hearing the Lenten sermons of the Dominican Henri Lacordaire at the Cathedral of Notre Dame in Paris, France.
- prayer in honor of Saint Marie Eugenie...
Father of all Goodness, You revealed to Marie Eugenie the mystery of Your Holiness. In her rediscovered faith, You made her understand that all honor and glory are given You by a humanity restored in Jesus Christ. Send us the fullness of Your Holy Spirit! May He make us adorers in Spirit and in Truth! And may peoples of all tongues, races and nations become but one, to the praise of Your Glory, forever and ever. Amen.