March 11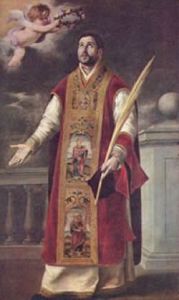 Martyred 859 at Cordoba, Spain.
Well educated. Priest. Head of an ecclesiastical school. Worked to comfort and support Christian martyrs and their survivors during Islamic persecutions. Arrested several times for his faith.
Saint Eulogius, pray for us, that we may be ever mindful that all our gifts come from God, that we not be prideful, but willing always to follow His lead. Amen.