Christmas Season, 2018
Dear Friend,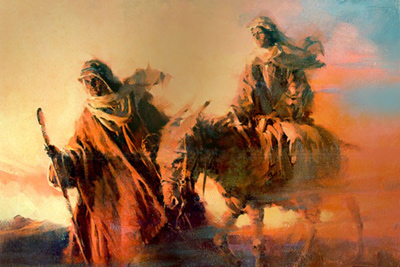 Greetings in this Holy Season.

       Mary and Joseph went through hard times for the sake of Jesus and His future mission to rescue us. Their early family life was anything but easy. The holy Infant needed protection from the murderous plans of the corrupt authorities.
       Today Jesus' Church is going through disconcerting hard times. The Church is in tremendous need of purification and healing. It takes brave souls like Joseph and Mary to follow God's plan in order to bring about the needed healing and restoration.
      At the recent SCRC Renewal Convention I received renewed hope in God's miraculous powers to touch and transform wounded and hurting lives. Jesus has not abandoned us. The Holy Spirit's many gifts and graces are in our midst. Heavenly assistance is given to us especially in times of hardship and struggle.
       SCRC's ministry is a proven vehicle of God's divine presence and transformative graces. Thousands of people are spiritually enriched at SCRC events and services every year. For five decades this ministry has been entirely supported by people like you. Your special year-end gift will help enable us to proceed accordingly to the leading of God's Spirit for 2019.
      Thank you for your ongoing prayers and for partnering with the ministry of SCRC. Your intentions will be remembered in a special Mass on January 15, 2019.
       May God's Most Precious Gift fill your soul with peace this Christmas,


Dominic Berardino
President, SCRC
P.S. We look forward to seeing you at next summer's SCRC Catholic Renewal Convention held on Labor Day Weekend, August 30 - September 1, 2019 at the Anaheim Convention Center.
For a financial gift of $75 or more, you will receive by mail the booklet "A New Pentecost" by Ralph Martin (through 1/15/19).
New recurring donors receive a coupon code for a FREE download talk of your choice (through 1/15/19).

One Time Donation:



Monthly and Quarterly
Donations:



Click one of the following to start:

Please Also Consider Shopping Amazon.com Through This Link.
If you use this link before buying something from Amazon.com, SCRC will receive a portion of anything you buy there at no cost to you.