View SCRC News and Events | All Charismatic Events | Reserve or Register for an Event
POSTPONED, TO BE RESCHEDULED: An Exorcist Tells His Story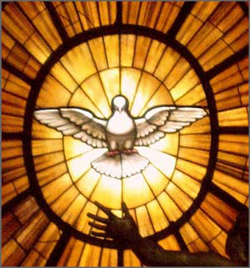 Sat, May 23 2020
12:30 pm to 4:00 pm
Unfortunately, due to the ongoing public health emergency, this event has been POSTPONED, TO BE RESCHEDULED.
Please check back at SCRC.org for the new date of this event later in the year.
Any registered attendees will be refunded payment directly to their credit or debit card, or if paying by check, the check will be returned via mail.
Let us
join prayer
for a quick end to this crisis.
An Event on Exorcism and Spiritual Protection

Speakers:

Fr. John Farao, OFM Conv.
Exorcist, Diocese of Monterey,
Prison Chaplain

Dominic Berardino
President, SCRC
Burbank, CA


Topics:
• Why Are exorcisms on the rise today?
• Is the Devil a myth or personal being?
• What is the nature of the spiritual battle between good and evil?
• How do you spiritually protect yourself and loved ones?

(Attendees are welcome to attend the parish 5:00 PM Vigil Mass)
Early Registration By May 20: $20
Thereafter: $25
Spiritually enriching Books, CDs/DVDs and gifts will be available for purchase throughout the day.