View SCRC News and Events | All Charismatic Events | Reserve or Register for an Event
The Miracle of Our Lady of Fatima -----It Means More to the Future Than You May Think!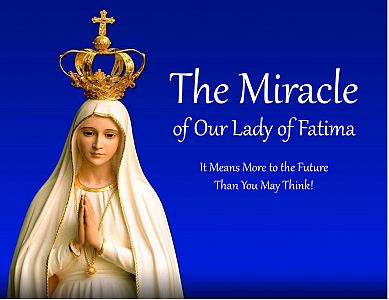 Sat, Oct 8 2022
10:00 am to 4:00 pm
-Mary vs Lucifer
-Sr. Lucia, Servant of God, St. Francisco & St. Jacinta
-St. John Paul II & Fatima
-Day includes Mass & Catered Lunch
Presenters:
Fr. Bob Garon and Dominic Berardino
Discounted Registration $25 through Oct. 3, 2022, $35 thereafter or until capacity fills.