View SCRC News and Events | All Charismatic Events | Reserve or Register for an Event
2015 Priest Day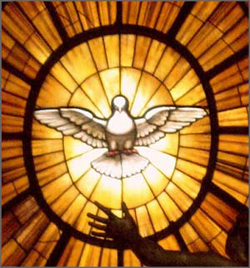 Thu, Sep 3 2015
1:00 pm to 5:00 pm
A free, special gathering designed exclusively for Roman Catholic priests. Become more spiritually equipped in your Pastoral Ministry.
This event is free of charge. All Roman Catholic priests in good standing are encouraged to attend.
Topics and Presenters:

Moderator/Emcee: Margarett Schlientz, Ph.D., from New Berlin, WI, has a masters in theology and spirituality, doctorate in psychiatric nursing, and is executive director of the Pope Leo XIII Institute to educate priests and exorcists in US dioceses.

Fr. Gary Thomas:
"The Ministry of Exorcism in the 21st Century"
Principal subject of the book and major motion picture, "The Rite".
Exorcist for the Diocese of San Jose, CA

Dr. Cindy Hunt, MD:
"Psychiatric Challenges in the Ministry of Exorcism"
Psychiatry and Pediatrics.
Healing and Deliverance Ministry, Merced, CA

Fr. Jeffery Grob, JCD:
"The Devil and Canon Law"
Dissertation on Exorcism.
Exorcist for the Archdiocese of Chicago, IL
RSVP/Register Below or by calling SCRC at (818) 771-1361
Registration is
free
for this special event. Parking fee is imposed by the City of Anaheim. Open only to Roman Catholic priests in good standing.
Registration for this event is separate from the weekend Convention. Convention registration is not required.