View SCRC News and Events | All Charismatic Events | Reserve or Register for an Event
POSTPONED, TO BE RESCHEDULED: Divine Mercy Conference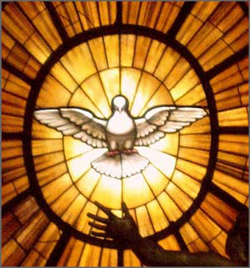 Sat, Apr 18 2020
9:30 am to 3:15 pm
Unfortunately, due to the ongoing public health emergency, this event has been POSTPONED, TO BE RESCHEDULED.
Please check back at SCRC.org for the new date of this event later in the year.
Any registered attendees will be refunded payment directly to their credit or debit card, or if paying by check, the check will be returned via mail.
Let us
join prayer
for a quick end to this crisis.
Divine Mercy Conference: Amazing, Glorious Love


The Message of God's Divine Mercy with Presentations, Prayer, Chaplet and Mass

"And even if the sins of soul are as dark as night, when the sinner turns to My mercy, he gives Me the greatest praise and is the glory of My Passion. When a soul praises My goodness, Satan trembles before it and flees to the very bottom of hell." - Jesus to St. Faustina

Topics:
• St. Faustina and St. John Paul II: Apostles of Divine Mercy
• Divine Mercy Comes To Us Even Though We Are Not Worthy
• Letting God Love You
• Healing Mass, Includes Blessing with First Class Relic of St. Faustina
• Divine Mercy Chaplet at 3:00pm

Speakers:

Fr. George Reynolds
Associate Pastor,
St. Cornelius,
Long Beach, CA

Fr. Chris Troxell
Associate Pastor,
Our Lady of the Assumption,
Claremont, CA

Fr. Charles Lueras, CRIC
Assistant to Pastor,
St. Sebastian,
Santa Paula, CA

Dominic Berardino
President, SCRC,
Burbank, CA
Registration by April 13: $20
Thereafter: $25
Luncheon guaranteed for those registered by 04/13/20.
If you plan to register at the door, please call or email for lunch count.
(Registration is the same price, with or without lunch).