Free Arena Concert with John Michael Talbot
#1 Catholic Recording Artist in the World!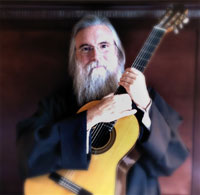 Concert 3:30 - 5:00pm
All Arena Events
3:30 - 10:00pm
Open to the Public!
•51 Albums and Over 4 Million Records Sold
•1 Dove Award; 8 Dove Award Nominations
•Performed for Pope John Paul II and Blessed Mother Teresa of Calcutta
•Authored over 20 books
•Acclaimed lecturer, teacher, retreat Master
•President's Merit Award from the National Academy of Recording Arts and Sciences
•Humanitarian of the Year Award from Mercy Corps International
•Founder and General Minister of the Brothers and Sisters of Charity, a monastic community

For more details on the Concert, Click Here.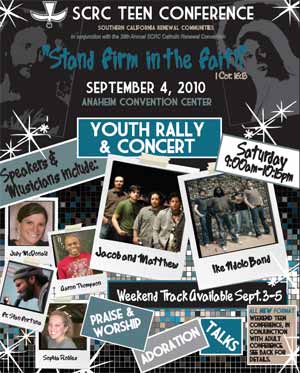 2010 Speakers Include:

Bishop Alexander Salazar, Archdiocese of Los Angeles


Bishop Dominic Luong, Diocese of Orange


Fr. Stan Fortuna, CFR, Bronx NY


Mother Regina Marie Gorman, OCD, Alhambra, CA