May 29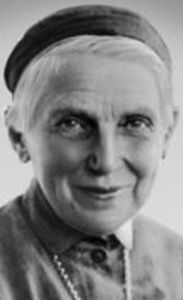 1865-Austria
1939-Rome, Italy
Born Julia Maria Ledochowska, seh was an Austrian-born religious leader. She became a Roman Catholic nun and founded the Congregation of the Ursulines of the Agonizing Heart of Jesus. She is a prominent member of the Ledochowska family.
"Holiness does not demand anything great, beyond the ability of the person. It depends on God's Love; every daily act can be transformed into an act of love." -Saint Ursula
St. Ursula, pray for us!