Saint of the Day | Testimonies | Watch Videos and Hear Talks | Renewal Articles
Experience Catholic Charismatic Renewal
For almost four decades, hundreds of thousands of people have experienced Catholic Charismatic Renewal through the SCRC Ministry.  On SCRC.org, you can learn and experience Renewal yourself, or read testimonies of those who have been touched by the Renewal in their own lives.

Blessed Augustine Kazotic - August 3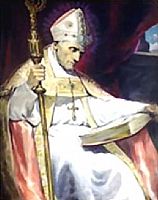 1262-1323
Born in Dalmatia.
Became a Friar Preacher at age 29. Missionary to the Slavs and Hungarians. Bishop of Zagreb, Croatia in 1303. Bishop of Luccera, Italy. Had the gift of healing.
O loving Father,
help us to follow the teaching and example of Blessed Augustine.
By assiduous meditation upon the mysteries of salvation
and intent upon service for the Church
may we come to the...
Read More About Blessed Augustine Kazotic

Other Ways to Experience Charismatic Renewal
Testimonies
Click a picture to read

Inspire Others With Your Testimony