June 2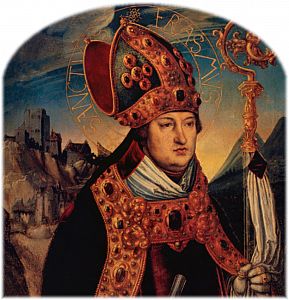 Martyred, 303.
Bishop of Formiae, Campagna, Italy. He fled to Mount Lebanon in the persecutions of emperor Diocletianwhere he was fed by a raven so he could stay in hiding. Discovered by the authorities, he was imprisoned, but an angel rescued him. Recaptured, he was martyred. One of the Fourteen Holy Helpers. Namesake for the static electric discharge called Saint Elmo's Fire.
Prayer:
St. Erasmus, our life is like a rough sea. We are threatened by tempests of unbelief, by the waves of selfishness, by the whirls of fear, by the darkness of being without hope. Lead the nave of our life safely to the other side, to an eternal life. Amen.
St. Erasmus, pray for us!