June 18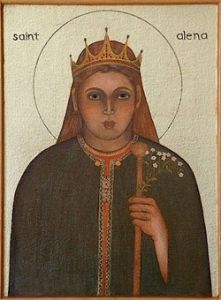 Belgian.
Died: 640
Martyr born near Brussels, Belgium. Born into a pagan family, Alena became a Christian in secret.
She was arrested and martyred during a secret ceremony of the Holy Eucharist.
Prayer.........
God of all creation, you gave Alena the privilege of being counted among the saints who gave their lives in faithful witness to the gospel.
May her prayers give us the courage to share with her the cup of suffering and to rise to eternal glory. We ask this through our Lord Jesus Christ, your Son, who lives and reigns with you and the Holy Spirit, one God, for ever and ever.
St. Alena, pray for us!