June 25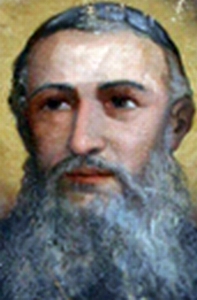 Born 1765 in Cordoba, Spain
Died as a Martyr (beheaded) in June 25, 1838 in Nam Dinh, Vietnam (one of the Martyrs of Vietnam)
Dominican priest, ordained, September 18, 1790. Co-adjutor vicar apostolic, with St. Ignatius Delgado, of Eastern Tonkin, Vietnam on September 9, 1800 and titular bishop. Arrested with St. Francis Chieu at the beginning of the government persecutions of Christian missionaries.
Martyrs of Vietnam Prayer.....
O Vietnamese Martyrs, with the Grace of God, you had victoriously implanted the mustard seed of Faith that grew into the Church of Vietnam. Your courageous sacrifice had reserved your Heavenly rest. United with you, we offer our gratitude and thanks to God and the Holy Mother, for all of your martyrdom and your lives that we now celebrate. We beseech you, to follow your Faith in humility, charity and love. When we are in despair and danger, please aid and console us in fulfilling the Father's Will and carry our crosses to Eternal Glory. Amen.
Martyrs of Vietnam, pray for us!