July 9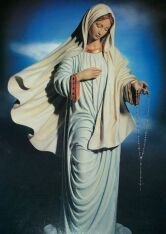 Our dearest Mother Mary,
Our Lady of Peace
We ask that you intercede for all of us
As we work for peace at home and everywhere else.
Guide us with your loving embrace
Each day we walk this earth
That with the warmth of your love
We will feel safe and secure.
We love you Mother,
Our Lady of Peace!
Amen!