April 15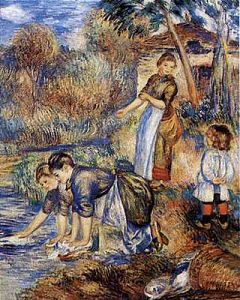 "The Holy Washerwoman"
Died: 679 in Hunawir, Alsace (in modern France)
Daughter of the duke of Alsace. Wife of an Alsatian nobleman named Huno of Hunnaweyer, she lived in the diocese of Strasbourg. Mother of one; her son, Deodatus, was baptized by Saint Deodatus of Nevers, and eventually became a monk. Donated property to monasteries, and financed the construction of churches. Devoted to the poor, Hunna would help the less advantaged with any task, and was given to helping all her neighbors, regardless of class or station, with their laundry.