February 17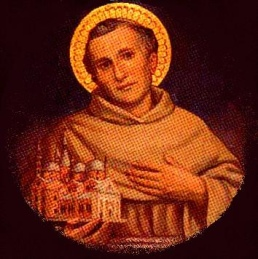 1200-1285, Received into the Order of Friars Minor, the Franciscans, by St. Francis of Assisi himself.
Traveling companion and assistant to the great Franciscan preacher, St. Anthony of Padua.
God our Father,
you alone are holy; without you nothing is good.
Trusting in the prayers of St. Luke Belludi
we ask you to help us
to become the holy people you call us to be.
Never let us be found undeserving of the glory
you have prepared for us.
We ask this through our Lord Jesus Christ, your Son,
who lives and reigns with you and the Holy Spirit,
one God, for ever and ever. Amen.