March 16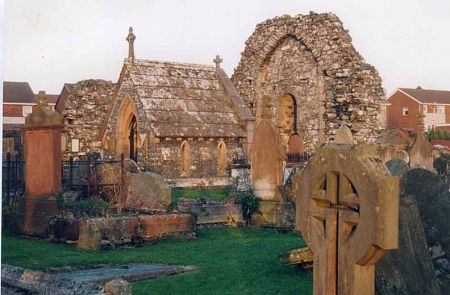 d. 560
Photo: Movilla Abbey. Founded by St. Finian in the year, 540.
Disciple of Saint Columba. (St. Columba is one of the three great Saints of Ireland, along with St. Brigid & St. Patrick). St. Finian founded a church and monastery at Innisfallen, Ireland. Monk at Clonmore, Ireland. Abbot of Swords Abbey near Dublin, Ireland. In his later years he retired to Clonmore to spend his last days as a prayerful monk. He was called Lobhar (the Leper) because he briefly contracted leprosy when he miraculously cured a young boy of the disease.
Prayer to St.Finian...
Heavenly Father, You gave St.Finian to be a minister for
eternal salvation to your people. Grant we beseech you that we who had him
on earth as a teacher maybe worthy to have him as our advocate in heaven.
Holy Finian, I entrust to you my most pressing concerns
(mention intention..........................) and ask your intercession.
Through Jesus Christ Our Lord. Amen.