November 7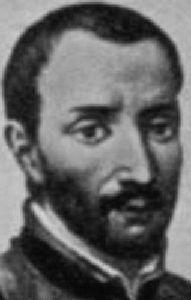 Italian.
1665-1717
Joined the Jesuits on 21 April 1681. He taught in Rome and Terni, Italy. Ordained on 28 October 1695. Parish missioner in the area of Colli Albani, Frascati and Viterbo, Italy, preaching 448 missions. Noted for organizing processions during which Anthony and many of his flock wore crowns of thorns, and scourged themselves. His missions were popular, drawing crowds so large that they had to be conducted outdoors; Anthony employed a crowd control gang of thugs - and then converted them all to the faith. Also noted for his spread of devotion to the Blessed Virgin Mary whose image was always carried on his missions.
"O Lord, I do not know what to ask you.
You alone know my real needs,
and you love me more
than I even know how to love.
Enable me to discern my true needs
which are hidden from me.
I ask for neither cross nor consolation;
I wait in patience for you.
My heart is open to you.
For your great mercy's sake,
come to me and help me.
Put your mark on me and heal me,
cast me down and raise me up.
Silently I adore your holy will
and your inscrutable ways.
I offer myself in sacrifice to you
and put all my trust in you.
I desire only to do your will.
Teach me how to pray
and pray in me, yourself.
Amen." - Blessed Anthony Baldinucci