December 9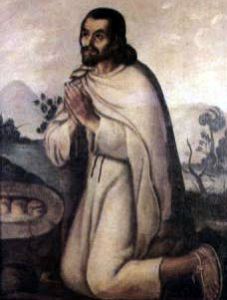 Born: 1474, Tlayacac, Cuauhtitlan (about 15 miles north of modern Mexico City, Mexico) as Cuauhtlatoatzin.
Died: 1548 of natural causes.
Born an impoverished free man in a strongly class-conscious society. Farm worker, field laborer, and mat maker. Married layman with no children. A mystical and religious man even as a pagan, he became an adult convert to Christianity around age 50, taking the name Juan Diego. Widower in 1529. Visionary to whom the Virgin Mary appeared at Guadalupe on 9 December 1531, leaving him the image known as Our Lady of Guadalupe.
"Let not your heart be disturbed. Do not fear that sickness, nor any other sickness or anguish. Am I not here, who is your Mother? Are you not under my protection? Am I not your health? Are you not happily within my fold? What else do you wish? Do not grieve nor be disturbed by anything." - Our Lady to Juan Diego, Dec. 9, 1531