March 26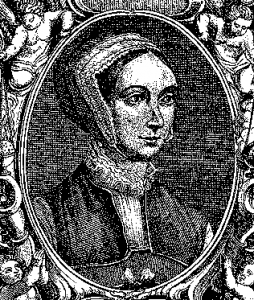 English Martyr. 1556-1586.
Pressed to death on Good Friday, March 25, 1586 at York, England.
Daughter of Thomas and Jane Middleton, a candle maker and the Sheriff of York for two years. Raised Anglican. Married to John Clitherow, wealthy butcher and chamberlain of the city of York, on July 8, 1571. Converted to Catholicism around 1574. Imprisoned several times for her conversion, for sheltering priests (including her husband's brother), and for permitting clandestine Masses to be celebrated on her property. During her trial in Tyburn on March 14, 1586, she refused to answer any of the charges for fear of incriminating her servents and children; both her sons became priests, her daughter a nun.
"God be thanked, I am not worthy of so good a death as this." - Margaret Clitherow, when advised of her sentence.
St. Margaret Clitherow, pray for us!