May 6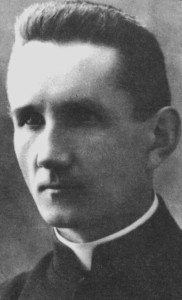 Born 1888, Bierzwiennej, Wielkopolskie, Poland.
Gassed on May 6, 1942 in the concentration camp at Dachau, Bavaria, Germany.
Beatified, June 13, 1999 by Pope John Paul II at Warsaw, Poland.
Priest. Rector of the major seminary of Wloclawek, Poland. Arrested in 1939 during the Nazi persecutions, he kept his faith and ministered to other prisoners in the camps.
Blessed Henryk Kaczorowski, pray for us!