December 22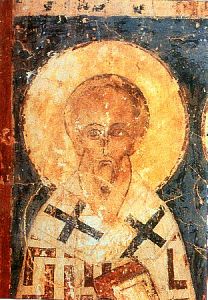 Martyred in 251 at Ceasarea.
Studied in Alexandria, Egypt. Fellow student with Origen. Bishop of Cappadocia. Imprisoned from 204 to 211 for his faith during the persecutions of Severus. Pilgrim to Jerusalem upon his release. Coadjutor bishop of Jerusalem with Saint Narcissus in 212. Censured for encouraging Origen to teach in churches while still a laymen. Developed a large theological library. Imprisoned again during the persecutions of Decius. When given a chance to save himself by denouncing Christianity, he made a public pronouncement of his faith. He was thrown to wild animals, but they refused to attack him. Re-imprisoned, Alexander died in chains from general maltreatment. Martyr.
St. Alexander of Jerusalem, pray for us!